Center Hill High School's
Darius Sessom Signs Basketball Scholarship
with Alfred University in New York


Newton Mealer (Head Coach), George Loper (Principal)
Roy Sessom (Father), Darius Sessom, Alice Sessom

Center Hill High School's
Ciera White Signs Basketball Scholarship
with Lane College in Jackson, TN


Jonathan Moore (Head Coach), George Loper (Principal)
Marilyn White (Mother), Ciera White, Courtney White (Sister)
Brianna Smith and Gabrielle Sanchez
Receive Hall of Fame Awards


Brianna Smith, Lake Cormorant High School Junior, volleyball, and Gabrielle Sanchez, Lewisburg High School, Junior, swimming, received Hall of Fame Awards at the Mississippi Sports Hall of Fame in Jackson.

Madison Jerrall Signs Tennis Scholarship
with Northwest Ms Community College
Joseph Shidler Signs Tennis Scholarship
with Northeast Ms Community College


Joseph will be representing LHS in the State Tennis Tournament next week. He is currently ranked #1 in 4A
Hernando High Girls Win State Again

HHS Lady Tigers won their second straight CLASS II GIRLS GOLF STATE CHAMPIONSHIP in Biloxi at Sunkist Country Club with an overall combined score of 329. Centerhill High came in 2nd. Hannah Person was medalist again with a 2 day score of 158. Brianna Dickerson had a 2 day score of 171.
2013 Center Hill High School
Girl's Track and Field Team earned
The Scholar Athlete Team Award
with a Team GPA of 3.165
Cathy Peters lead the team with a 4.000 GPA

Boy's Track and Field Team earned
The Scholar Athlete Team Award
with a Team GPA of 3.083.
Ed Bender & Jaquarius Wilson lead the team with 4.000 GPA's

The Boys and Girls Track and Field Teams are
the District 2-5A Champions for 2013
This is the third straight year to win the title.
2013 (5A) 2012 (5A) 2011 (4A)
CHHS Senior Jaquarius Wilson
Signs Track Scholarship with
Mississippi State University


L to R (back row) Mrs. Jones (Tennis Coach), Alan Peacock (Football Coach), JJ Downs (Track Coach); Sitting down L to R (front row) Yolandra Wilson (mom), Jaquarius Wilson (Student-Athlete), Jadarius Wilson (Little Brother)
CONGRATULATIONS!
Lady Gators Volleyball Team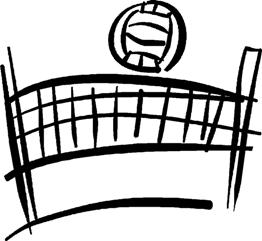 2012 Class 5A
State Champs